Wauwatosa offers competitive pay and benefits, including a free healthcare clinic for you and your family, lateral transfer pay, and 80-200 hours of annual vacation.
Contact our recruitment team with questions: [email protected] or (414) 471-8430
Salary
Effective January 1, 2024, pay for a Wauwatosa Police Officer ranges from $61,815 to $88,221.
Starting Pay:     Step A    $61,815 / year       $29.728 / hour             After Six Months:  Step B    $68,677 / year      $33.02 / hour
After 1 Year:     Step 1    $75,475 / year        $36.29 / hour
After 2 Years:   Step 2    $80,943 / year        $38.92 / hour
After 3 Years:   Step 3    $83,264 / year        $40.03 / hour
After 4 Years:   Step 4    $85,018 / year        $40.87 / hour
After 5 Years:   Step 5    $86,918 / year        $41.79 / hour                                                                                                                                                                                  After 6 Years:   Step 6    $88,221 / year        $42.41 / hour
Wauwatosa Police Officers hired with no prior experience begin at "Step A" and move to "Step B," after six (6) months.
After one year of completed service, Officers are placed into "Step 1" and receive raises each year until reaching the top patrol officer pay of $88,221.88.
Vacation
Wauwatosa Police Officers are provided with paid vacation time that correlates with the number of completed years of service. Vacation time is provided at the completion of an Officer's probationary period (12 months).
Completion of one year of service –  10 Days
Completion of four years of service –  15 Days
Completion of eleven years of service –  20 Days
Completion of fifteen years of service –  23 Days
Completion of twenty years of service – 25 Days
Completion of twenty five years of service –  26 Days
Benefits
Wisconsin Retirement System
Deferred Compensation Retirement Program
Health, Dental, Vision, and Life Insurance
Free services available at the Workplace Health Clinic
Paid sick leave
Paid vacation: 80-200 hours annually
Tuition Reimbursement
Physical Fitness Incentive – paid days off
All Uniforms/Equipment provided at time of hire
Uniform allowance after three years of employment ($800 annually)
City Wellness Incentive Program
Access to fitness centers at both the Police Department and City Buildings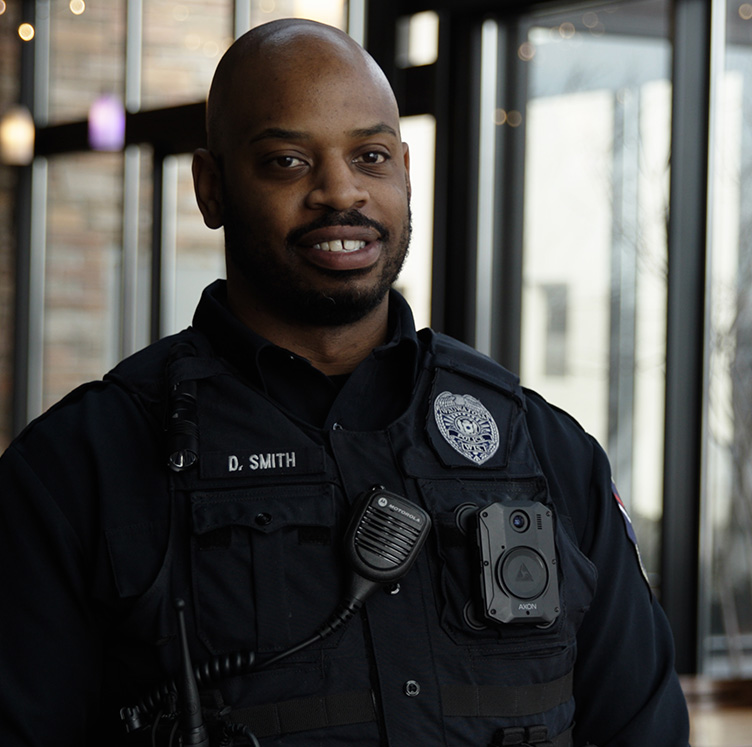 All Uniforms and Equipment Provided Upon Hire
We will equip you with more than $2,000 worth of uniforms and equipment, including:
Uniform Shirts and Pants

Three-Season Uniform Jacket
Full Duty Belt with Gear
Ballistic Vest
Boots
Undershirts
Socks
Uniform Hat
Winter Hat
Gloves
Flashlight
Crowd Control Gear
And more…
Mission: Dedicated service and protection for all.
Vision: To foster a safe and secure community through collaboration, trust, and exceptional police service.
Values:
Courage     Integrity     Respect     Compassion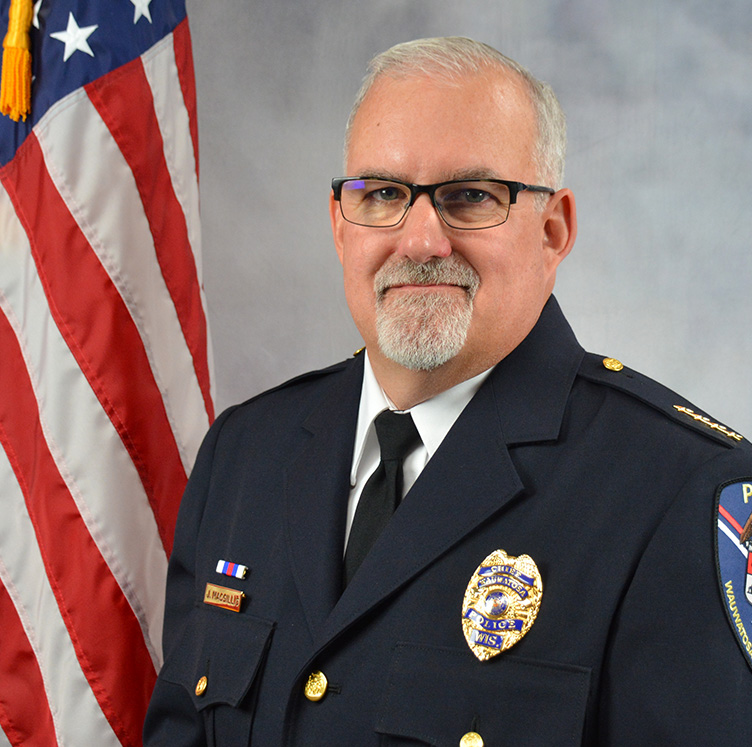 Address
1700 N 116th Street
Wauwatosa, WI 53226